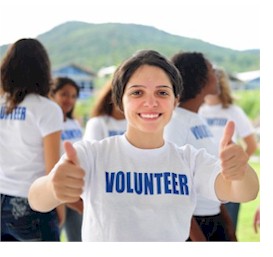 When planning school activities, it is important to send notifications to parents, students, teacher and faculty announcing the activity including the type of program, date, time and location.

Database Systems Corp. (DSC) has developed the technology to automatically broadcast school phone messages using our automated calling service. Calls are automatically delivered to all parties involved in the activity at an affordable price. These phone messages can be simple call notifications of school events or meetings. School calls can also be emergency school alerts and warnings.

Contact DSC or visit our School Calls website to learn more about our school activity calling services.
Register Online For School Activity Notification Services
Notifying school groups of activities and events could never be easier using technology from DSC. DSC provides an online signup for schools and other non-profit organizations. Setup fees are waived and the basic monthly fees are reduced if you use this convenient method to register your school.

To register online, click on the online registration image to the right.

Using our school notification service is easy and secure. Just create one or more lists of call recipients offline and upload these list to your online account at DSC's website. Phone messages can be easily recorded using our 800 number service that lets you save numerous messages.

Once you've signed up for our service, here's all you need to do.
Create and save one or more list(s) of call recipients.
Record your phone message (either offline or using our 800 number).
Push "Start" broadcast button.
School Activity Notification Services
The following are some of the applications and features of our school activity calling services:
Contact Parents Of Missing Or Late Students
Send Immediate Campus Alerts To Students and Faculty
Contact School Administrators For Volunteers
Easy School Messenger Service
Reach Everyone for Special Events
Communicate Meeting or Sports Event Cancellation
Call PTA Members
Announce School Activities and School Events
Send School Reminders To Team Members For Meetings and Practices
Coordinate with School Volunteers
Save Time Making Calls Using School Dialer
Report Missing Students To Parents
Broadcast Emergency School Calls In The Event Of A Disaster
Send Substitute Teacher Requests
Send Wake-up Calls To Consistently Tardy Students
Contact School Board Members For Special Meetings
Replaces Manual School Phone Tree Contact Program
Broadcast Student Calls for Enrollment Scheduling Announcements
Contacting New Members For Orientation
Send Parent Calls Announcing School Closures
Send Automated School Fund Raising Notices
Call Us Today
Contact DSC to learn more about our school activities calling services.