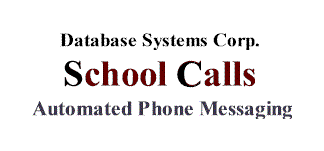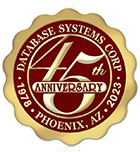 Emergency School Calls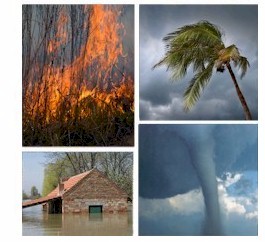 If an emergency occurs on your campus or school, it is important to notify all affected individuals immediately. This includes security staff, students, police and other authorities, as well as parents, teachers and admininstative staff. This can be a daunting task unless you have prepared for such an emergency and employ and automatic emergency school calling programs.
Database Systems Corp. (DSC) is a leading provider of computer and telecommunications related products including emergency notification systems and services These products employ autodialers as well as voice broadcasting and communications technology.
Emergency notification encompasses a broad spectrum of communications techniques and media to contact groups and individuals when an extraordinary event occurs. This school calling message can be delivered to a small group of individuals such as the faculty or a specific school building. Likewise a school alert can be broadcast to the entire campus or to the surrounding community including parents and students.

Missing students can now be reported immediately to parents or guardians using our automated phone systems. This can be a vital service not only to report absentees, but to notify parents of missing children in a more timely manner.
Register Online And Save!
Setting up and managing an emergency school calling program is easy using our web services. DSC provides an online signup for schools and non-profit organizations. Setup fees are waived and the basic monthly fees are reduced if you use this convenient method to register your school.

To register online, click on the online registration image to the right.

Start Calling In Just Minutes!. Using our new online signup lets you get started immediately with your calling campaign. Simply create an account and agree to our standard terms and conditions. Then download your list of phone numbers and record a message. We accept major credit cards and for as little as $25, you can begin calling. Its that simple!

Once you've signed up for our service, here's all you need to do.
Create and save one or more list(s) of call recipients.
Record your phone message (either offline or using our 800 number).
Push "Start" broadcast button.
Contact DSC or visit our School Calls website to learn more about our emergency school calling services.


---
Customer Profile - American Red Cross

"The American Red Cross is a humanitarian organization that provides emergency assistance, disaster relief and education inside the United States, as part of the International Federation of Red Cross and Red Crescent Societies. Today, in addition to domestic disaster relief, the American Red Cross offers compassionate services in five other areas: community services that help the needy; support and comfort for military members and their families; the collection, processing and distribution of lifesaving blood and blood products; educational programs that promote health and safety; and international relief and development programs. "

The American Red Cross selected Database Systems Corp. to provide our emergency notification system for emergency broadcasting requirements. The Red Cross uses this system for internal phone notification to alert its key employees and emergency response personnel during a disaster. Using our inbound IVR included with this emergency alert system, Red Cross personnel can record messages over the phone and transmit these messages to selected groups.
---
School Notification Services
The following are some of the applications for our automated school announcement services:
Save Time Making Calls Using School Dialer
Report Absentee Students To Parents
Send Substitute Teacher Requests
Communicate Meeting or Sports Event Cancellation
Call PTA Members
Announce School Activities and School Events
Employs Voice Broadcast Technology Developed By DSC
Send School Reminders To Team Members For Meetings and Practices
Coordinate with School Volunteers
Send Wake-up Calls To Consistently Tardy Students
Contact School Board Members For Special Meetings
Broadcast Student Calls for Enrollment Scheduling Announcements
Contacting New Members For Orientation
Send Parent Calls Announcing School Closures
Send Automated School Fund Raising Notices
Contact Parents Of Missing Or Late Students
Send Immediate School Alerts To Students and Faculty
Contact School Administrators For Volunteers
Easy School Messenger Service
Reach Everyone for Special Events
Call Us Today
Contact DSC to learn more about our emergency school messaging and calling services.



Community Services
Medication Reminders
Telephone Reassurance
Reminder Calls
Emergency Calls