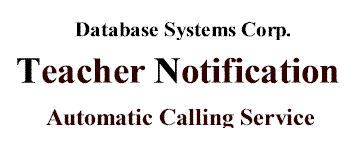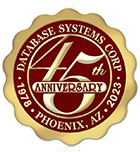 Teacher Announcement Services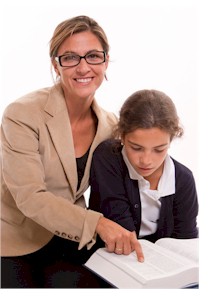 Automatic teacher announcements are phone messages that can be recorded by an administrator and then sent to one or more teachers. This technology lets you effectively communicate with a selected group of teachers or to all teachers at once. Messages are delivered in a a timely and consistent manner and at an affordable price.
Database Systems Corp. (DSC) has been in business since 1978 and developed this technology for sales to different clients. DSC also provides this service at our automated call center. Teacher announcements can be simple call notifications of school events or meetings. School calls can also be emergency alerts and warnings.
Emergency school notifications such as school closings due to inclement weather can be automatically broadcast to teachers and students alike. These messages can be sent to your community as well. The service can notify any number of contacts with the same consistent message.
Contact DSC or visit our School Calls website to learn more about our automated teacher announcement services.
Register Online For Teacher Announcements
Sending call messages to your school's teachers could never be easier. DSC provides an online signup for schools and non-profit organizations. Setup fees are waived and the basic monthly fees are reduced if you use this convenient method to register your school.

To register online, click on the online registration image to the right.

Using our teacher calling service is easy and secure. Just create one or more lists of call recipients offline and upload these list to your online account at DSC's website. Phone messages can be easily recorded using our 800 number service that lets you save numerous messages.

Once you've signed up for our service, here's all you need to do.
Create and save one or more list(s) of call recipients.
Record your phone message (either offline or using our 800 number).
Push "Start" broadcast button.
---
Amber Charter Schools

"Amber Charter School's mission is to provide comprehensive learning experiences that will enable all students to become fully-educated, creative adults, prepared to play leadership roles in New York City and in our global society.

Amber's objective is to enable students to demonstrate proficiency and distinction in all New York State Learning Standards and to enable all students, both Spanish-dominant and English-dominant, to achieve full fluency in both languages." - ambercharter.echalk.com

Amber Charter School currently utilizes our automatic school announcement phone services to notify teachers and faculty in the event of any emergency that may arise including school closings, severe weather, or other catastrophes.
---
Teacher Announcement Calling Services
The following are some of the applications and features of our teacher announcement services:
Call Us Today
Contact DSC to learn more about our teacher announcements and calling services.